Colin MacGregor
BANISH BACK PAIN FOR GOOD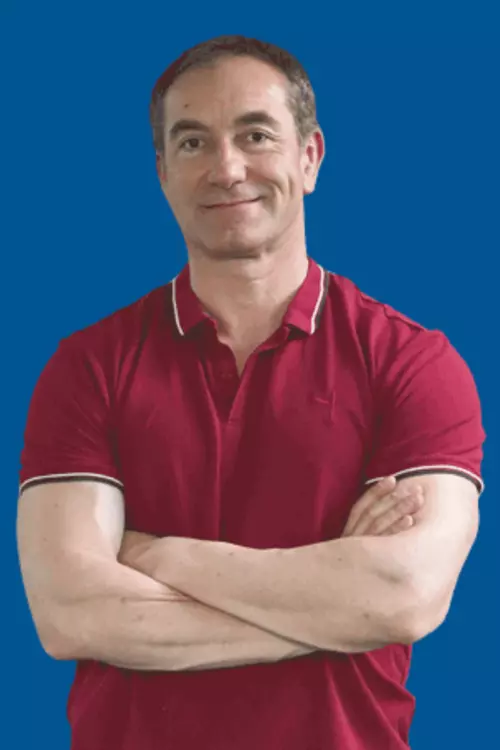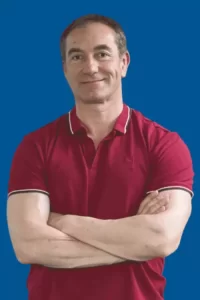 Join my 21 day online rehabilitation video course filled with science-backedi strategies that are designed to relieve your chronic lower back pain.
COLIN'S STORY
Hi guys, I'm Colin! I've helped hundreds of people over the years to reduce their chronic lower back pain/sciatica, and return to a pain free life of normality.
You see, I was in your shoes… back in 2005 I suffered a lower back disc herniation at L5 S1 & L4 L5 and the resulting sciatica pain that came with it.
From being constantly active and sporty, to being barely able to walk 6 feet across the room just like that….
However, with my 25 years of experience in the strength and rehabilitation industry, I was able to create a program that got me back to an active lifestyle in record time, and now I'm sharing it with you in my 21 day course.
"I was a little bit sceptical at first but within 3 weeks of working with Colin my pain had completely disappeared!"
Matt , Herniated Disc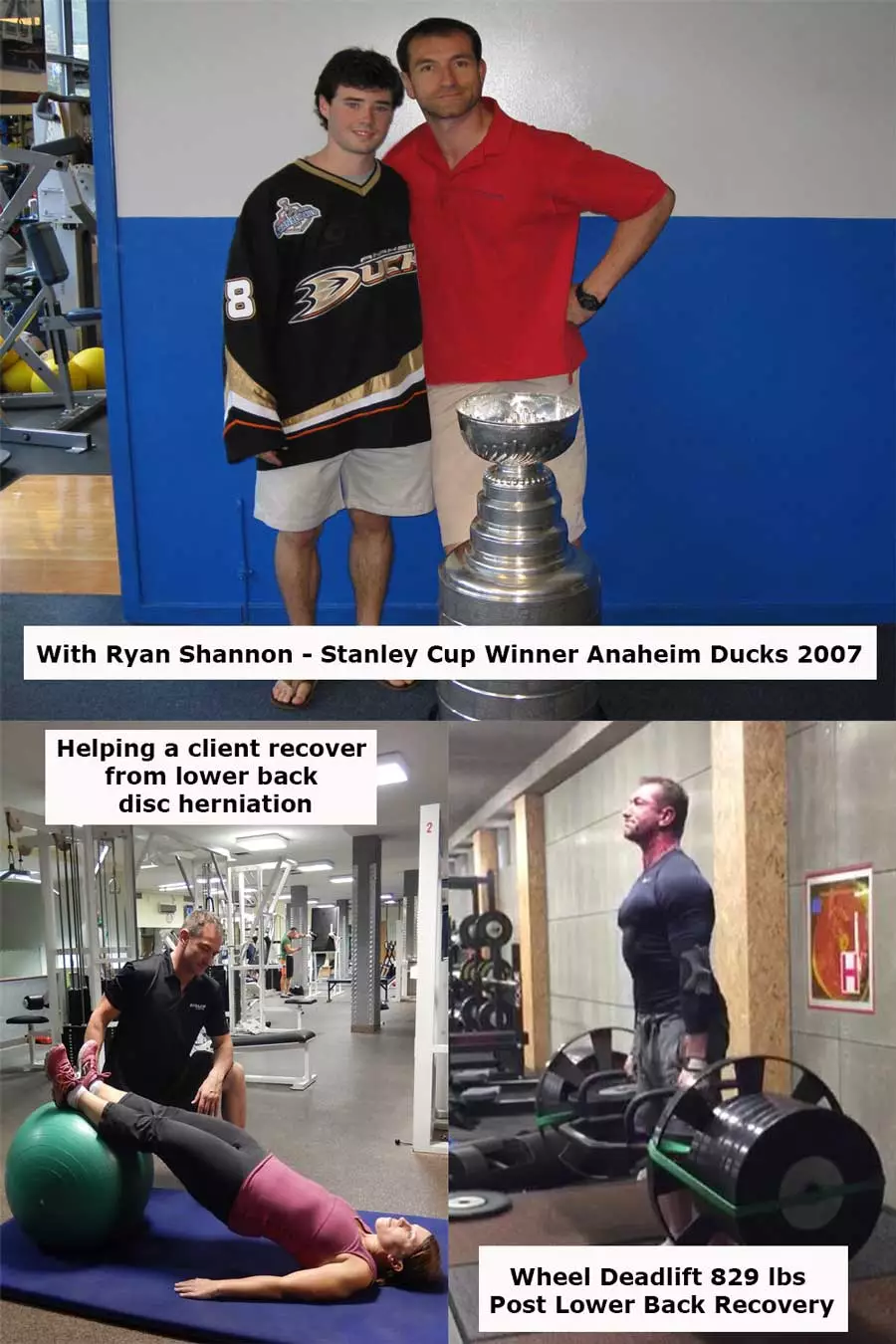 A NEW APPROACH
TO IMPROVED BACK HEALTH WITH THE BASH METHODOLOGY
"Play the video below and in 90 seconds you will understand why this course will change your pain forever!"
After 2 days of doing Colin's stretches I was able to sleep through the entire night without sciatica pain. After another 10 days the pain was gone…. Colin you are a miracle worker!
STOP!
You need to take up my 21 Day "BASH" Lower Back Pain Recovery Challenge
My course can help to relieve your pain and potentially avoid surgery in just 21 days – or your money back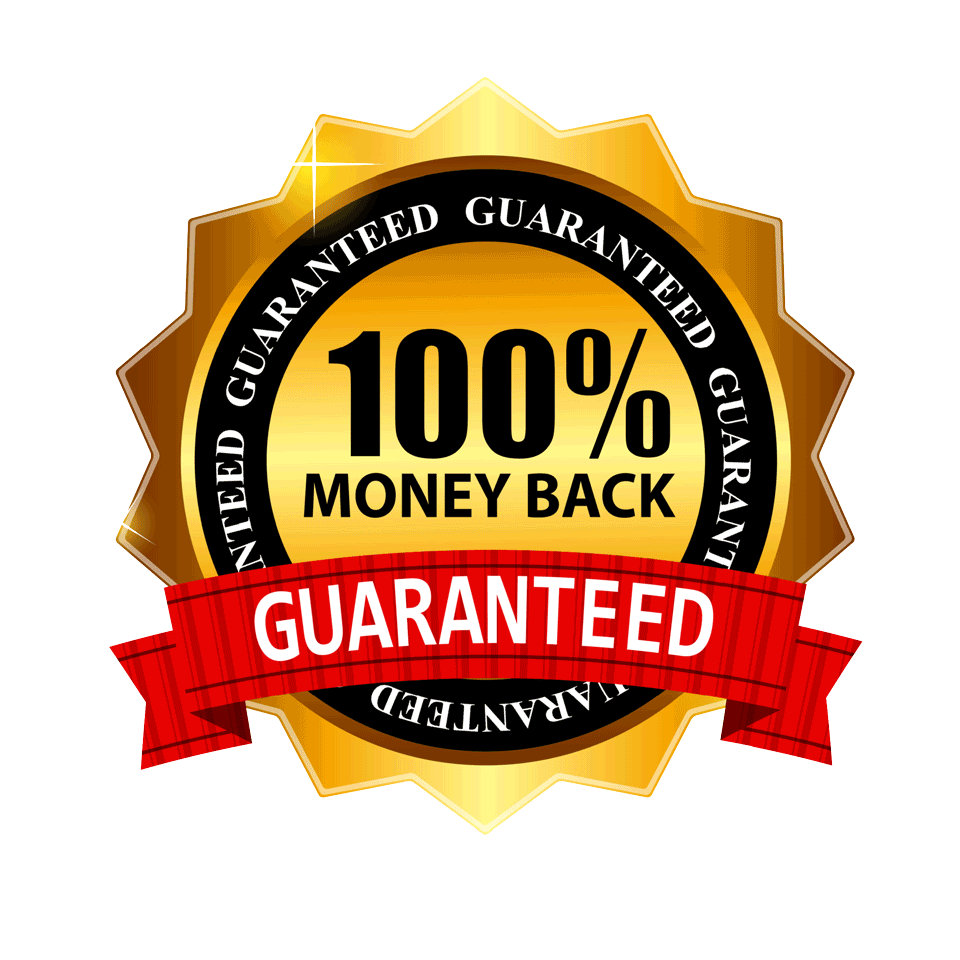 Frequently Asked Questions
Who is the course designed for?
My course is designed to help anyone who suffers from chronic lower back pain, herniated discs, bulging discs or sciatica nerve pain.
How long is the course?
My back pain challenge takes 21 days to complete.
How much time do I need to dedicate to the course?
The course starts out with just a couple of minutes every day, and builds up to 20 minutes by the end of the 21st day.
How is the course delivered?
I personally lead you through an online daily video course that is delivered to your email. You can access it from your smart phone, tablet, computer or laptop.
Do I need any special equipment to complete the course?
No! The entire program is designed to be done at home or even in your office without the need for any special equipment.
How soon will I see results?
Everybody is a different case but in my experience, most people start to see a reduction in pain within the first week.
What does BASH stand for?
B – Bracing your core, A – avoiding flexion before noon, S – supporting your body, H -hip-hinging.
These are the fundamental principles that underpin my methodology and allow for the body to start healing.
Do I need back surgery?
Not necessarily – first talk with your doctor to discuss every option available to you and don't be afraid to get a second or third opinion. Back surgery is one of the most commonly over prescribed surgeries and the American Society of Anesthesiologists estimates that 20 to 40% of back surgeries fail. I would always exhaust every possibility before going under the knife.
Will this course help with my disc herniation?
Most definitely! The exercises in this course are designed to put your body in the best state to help the disc reabsorb and to let you return to an active life.
Can a herniated disc heal?
Actually, it can "Spontaneous Resorption," as it's referred to in the medical field this is the expected outcome for the majority of herniated discs. Current research suggests that this applies to up to 2/3 of cases.
Do you offer a money back guarantee?
Yes I do! This course is designed to reduce your chronic back pain by day 21. If you do not see any results then please contact me and I will happily refund your money AND you can keep the program anyway.
I have been diagnosed with a herniated/bulging disc and my doctor told me I can't exercise anymore, is this true?
In the initial stages, if you have severe pain then taking it easy and limiting activities may be necessary. However, one of the most important things that people with lower back pain can do is to stay as physically active as possible in daily life and exercise regularly, as this contributes to pain reduction and healing.
I KNOW WHAT YOU ARE GOING THROUGH
Back in 2005 I was diagnosed with a herniated disc L5 S1, bulging disc at L4 L5, Stenosis and Arthritis & suffered from severe sciatica pain.
BUT I WAS ABLE TO HEAL MYSELF WITHOUT SURGERY.
I was able to use my 15+ years of experience at the time in the field of sport performance and rehabilitation to recover in record time.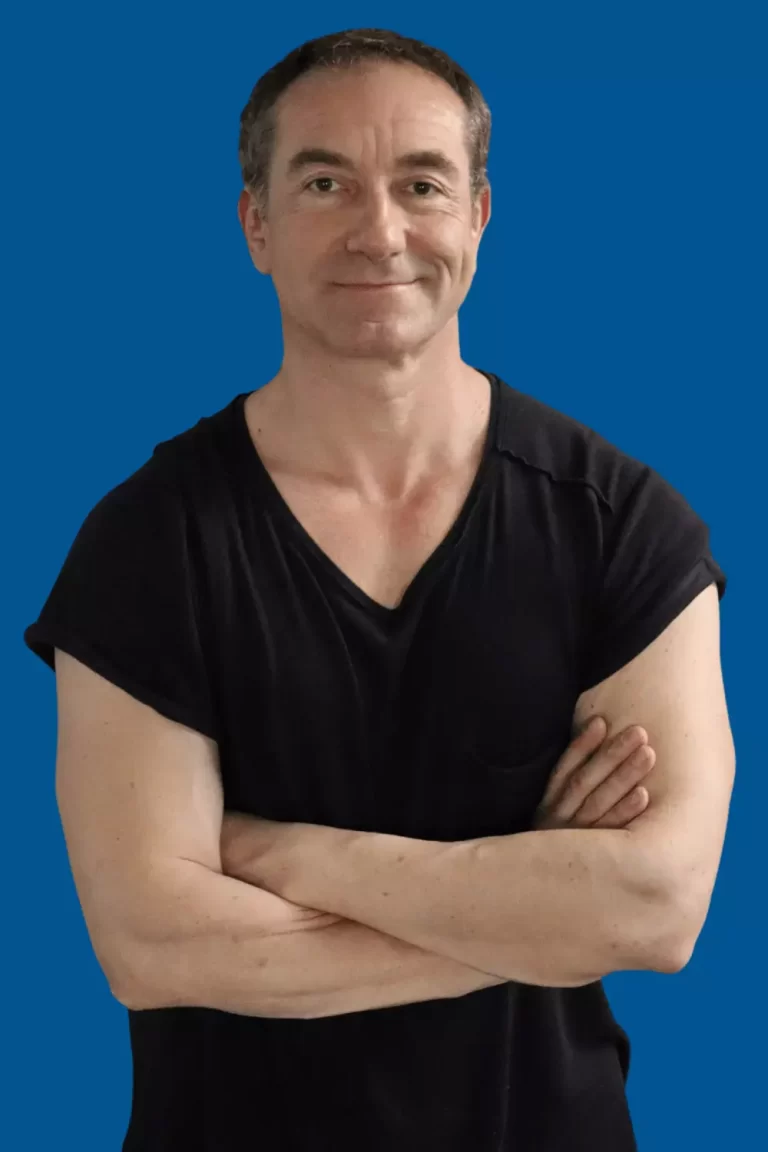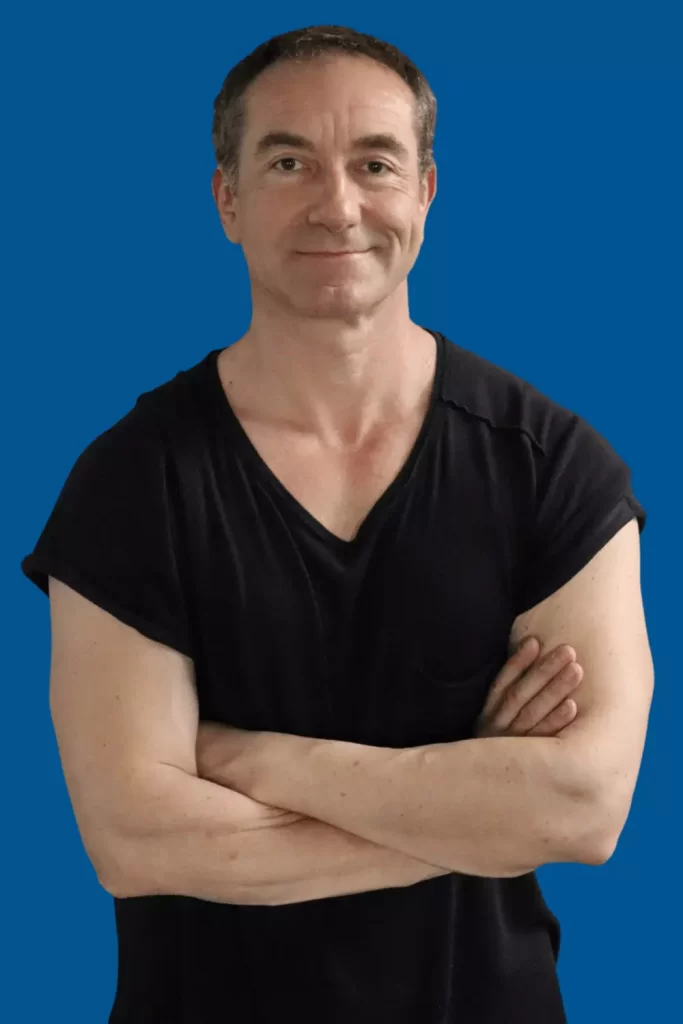 bobby
hhhiisssss
bobby
hhhiisssss