banish back pain for good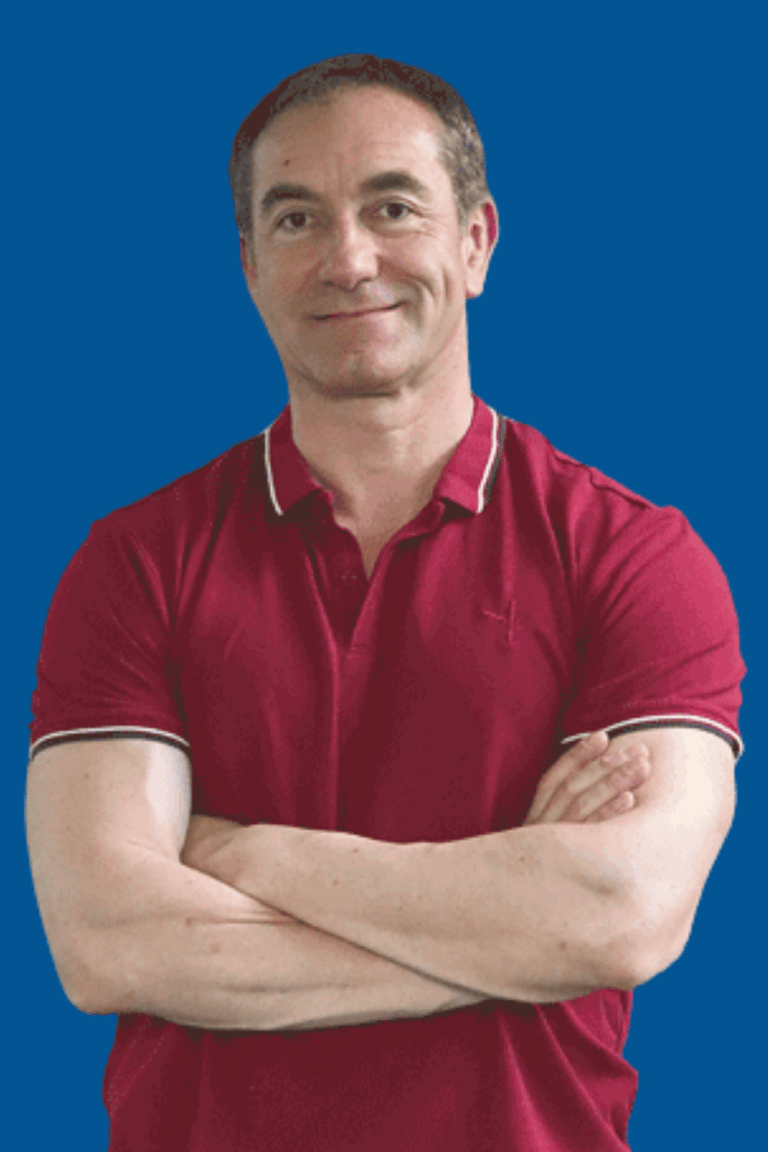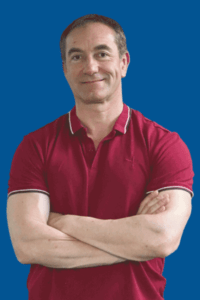 Join my 21 day online rehabilitation video course filled with science backed strategies that are designed to relieve your chronic lower back pain.
A NEW APPROACH
TO improved back health
If you suffer from chronic lower back pain, referred sciatica nerve pain, bulging or herniated discs, a degenerative disc disease or you're wanting to avoid lower back surgery, my course can help to relieve your pain in just 21 days.
I know what you're going through!
I personally suffered from sciatica pain/lower back pain, and discovered my own strategies to help relieve my pain and get back to my normal life.
25+ Years back rehab experience
I am a lower back pain specialist with 25+ years of experience in the field of sport performance and rehabilitation.
Become Part of Our Community
You'll have exclusive access to our course members Facebook group where you can ask for help when you get stuck, and benefit from the uplifting community support.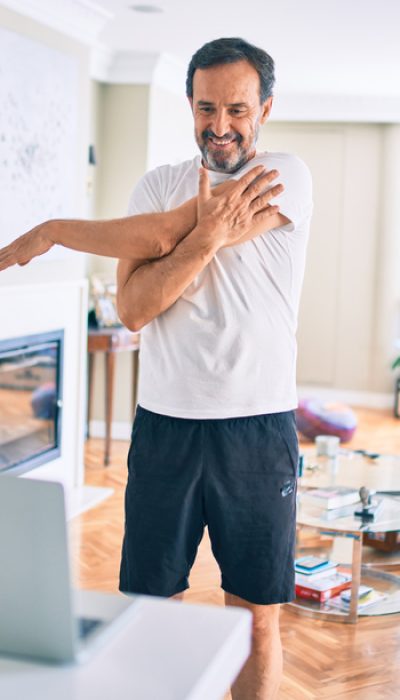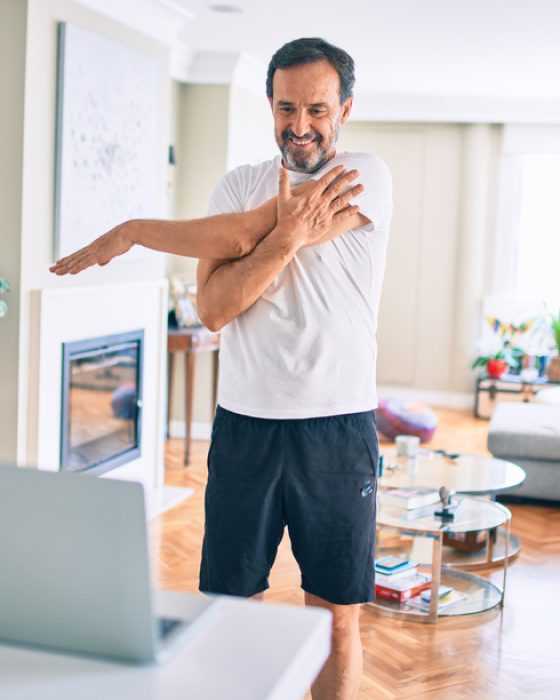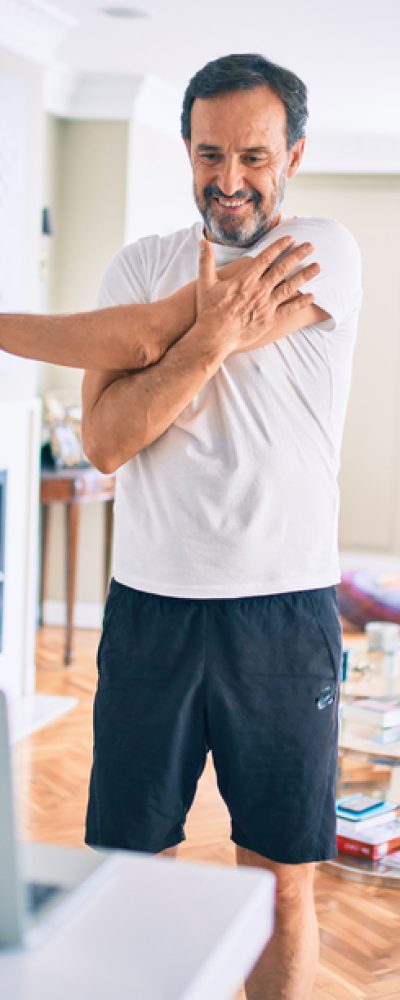 Results in just 10-20 mins a day
My online coaching allows you to apply what you've learned straight away and benefit from reduced pain with as little as 10-20 minutes a day.
I am confident my course will reduce your back pain by day 21, which is why if you don't see results then I will happily refund your money.
The entire course can be carried out at home without any specialist equipment.
Join hundreds
of healthy people
I was recommended to see Colin by my neurologist after I had been diagnosed as having a herniated disc in my lower back. I wasn't sure what to expect as I was in chronic pain. I was a little bit sceptical at first but within 3 weeks of working with Colin my pain had completely disappeared! I couldn't believe it. I can't thank him enough for all the help and support he has given me, I continue to work with Colin and in my recent MRI the disc herniation was no longer visible! Thank you so much Colin!
I went to see Colin for my sciatica pain as it was becoming hard to sleep, to stand, to work and my daily life was being affected immensely. I had been to physiotherapists in the past but Colin's methodology was very different. After 2 days of doing Colin's stretches I was able to sleep through the entire night without pain. After another 10 days the pain was gone…. Colin you are a miracle worker! I keep doing the stretches and now my pain is a thing of the past, thank you so much!
Over the course of the 21 days, I'll be giving you 8 hours of video content filled with all of the best tips I learned to improve my lower back problems. My rehabilitation experience meant I was able to recover in record time, and I hope to help you do the same!
I'll be there to take you through each step day by day, starting out with just a few minutes a day. We'll gradually progress each week towards the point of significantly reduced pain and in some cases, completely pain free.
Comprehensive
Life Changes
My course targets a number of areas of the rehab process, including modifying daily behaviors. After all, you can have the best rehab course in the world but if your sleeping and working areas aren't right then you won't fully recover from your pain.
My daily videos include a variety of targeted stretches and at home strengthening exercises which I guide you through every day for the 21 days. I lead you through stretches and exercises that I've created, that reduced my chronic back pain.
Daily Rehabilitation
Tips & Advice
I'll teach you behavioural change techniques to help you perform daily tasks whilst reducing the stress placed on your back. This includes sleeping positions, moving heavy objects, driving without pain, optimising work stations… the list goes on.
The BASH Back Pain acronym stands for: Bracing, Avoiding flexion before noon, Support and Hip hinging – the key factors we need for daily life changes. Using these techniques, my aim is to make you stronger and relieve your chronic back pain for good. 
Hi guys, I'm Colin! I've helped hundreds of people over the years to reduce their chronic lower back pain/sciatica, and return to a pain free life of normality.
You see, I was in your shoes… back in 2005 I suffered a lower back disc herniation and the resulting sciatica pain that came with it.
From being constantly active and sporty, to being barely able to walk 6 feet across the room just like that….
However, with my 25 years of experience in the strength and rehabilitation industry, I was able to create a program that got me back to an active lifestyle in record time, and now I'm sharing it with you in my 21 day course.
"I was a little bit sceptical at first but within 3 weeks of working with Colin my pain had completely disappeared!"
Matt , Herniated Disc